The world is open, big and full of amazing adventures to be had. The more exotic, the better. Places across the Caribbean are ripe for great kiting travels. Here is our early bird 2022 Guide to Dominican Republic kiteboarding holidays, and you'll be surprised at the hidden gems we have found for you.
We live by our motto: Discover your freedom ● Be bold  ● Ride the wind.
1. The "Hard to Get to" Virgin Beach, Las Terrenas
Better known as Playa Jackson (map), this beach has been a well-kept local secret for a long time. We are sure that we are breaking some type of "unwritten code" by even saying its name. To get to this unique paradise you can take a boat, or walk 3-4 hours in the mountains, as the main road is only 15 minutes from the town. This means the average kitesurfer simply won't bother trying to get to this location, because the only other way is to take a charter boat from Las Terrena town centre.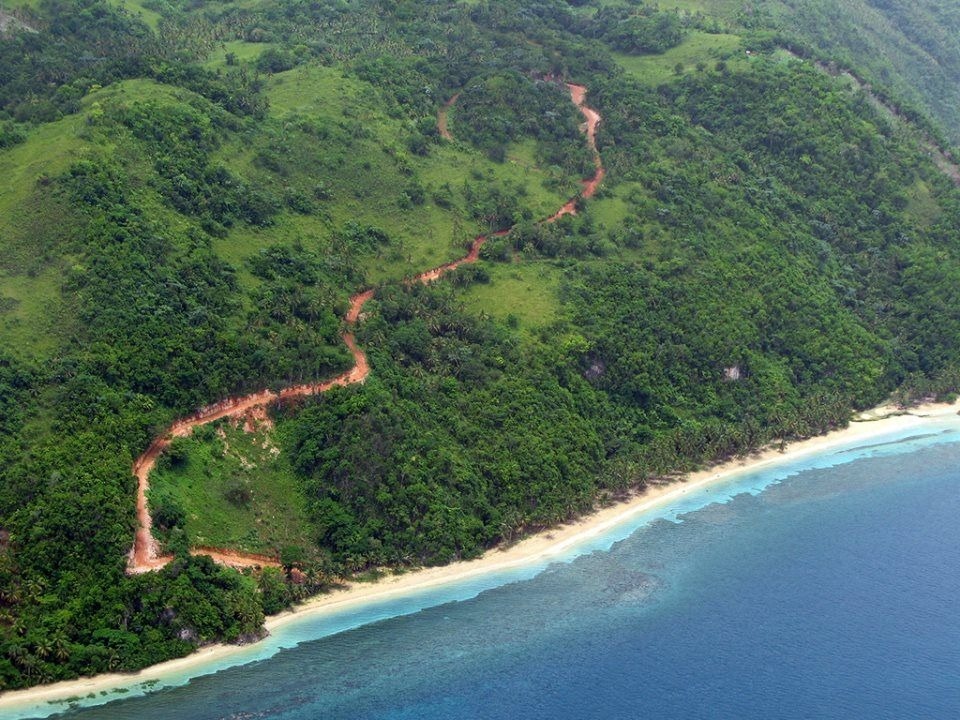 If the winding "mountain-goat-style" track isn't for you, then Kiteworld can organise a private boat tour to Playa Jackson, where you can enjoy a kite cruise in the Dominican Republic like no other. Virgin Beach is worth the trek. With open flat water and ZERO tourists, it's absolutely worthy of being on the 2022 Guide to Dominican Republic kiteboarding holidays. We also found this rare video on Youtube of Playa Jackson, which gives you a birdseye view of the coast and conditions. Last we looked, the video only had 300 views.
2. Playa Escondida (Lost Beach), Las Terrenas
Playa Escondida is private and spectacular. The "Lost Beach" truly lives up to its name as a private beach – very calm and quiet. Few kitesurfers know about this area because from the road it's easily missed as a dot-on-the-map. However once you get down to the beach this tiny cove opens up and you can see endless flat water, with a few islands dotted across the horizon.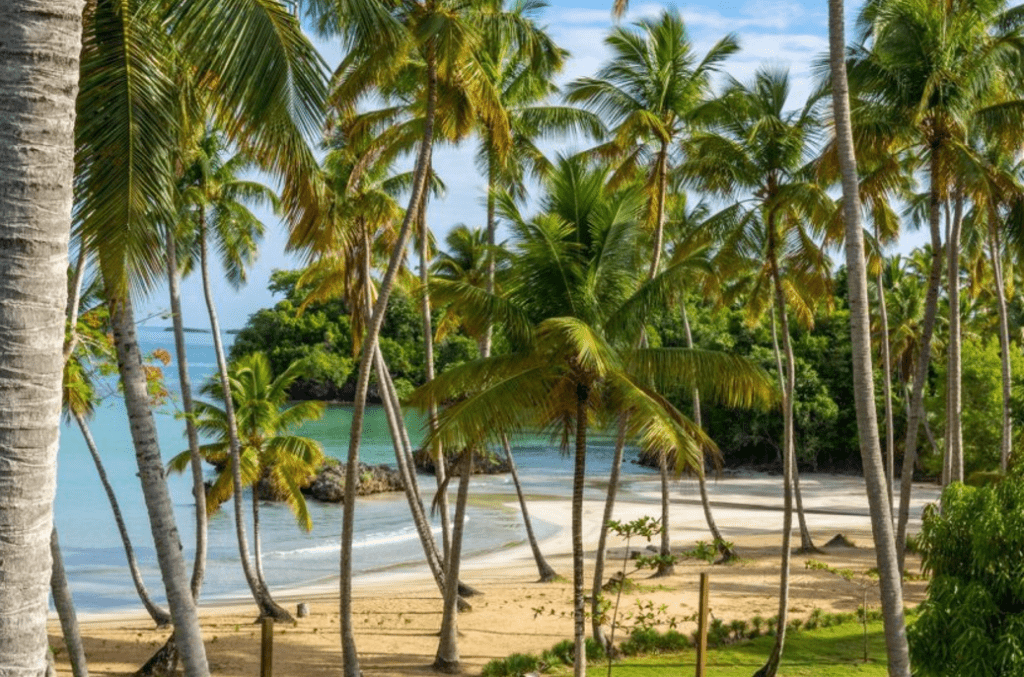 This amazing little beach partly faces the mountains. So once you're out on the water you will have a great view of the mainland. Also, this area has great constant winds. You kiteboard from here all the way to Playa Las Ballenas if you want, a beach where many kiteboarders choose to stay. Playa Escondida in Las Terrenas Dominican Republic is a special hidden beach that easily makes it to the 2022 Guide to Dominican Republic kiteboarding holidays.  Playa Escondida is connected to Bonita beach via a rocky peninsula.
3. Buen Hombre, near Villa Vásquez
The best kitesurfer out in the water is the one having the most fun, right? That's going to be you when you reach Buen Hombre because this little gem of a beach is just perfect. Located on the north coast of the Dominican Republic, close to the border with Haiti, Buen Hombre is a remote beach popular amongst kitesurfers looking for an off-beat adventure. There is virtually no accommodation. Just a few little restaurants are located in Buen Hombre, who serve delicious fresh seafood.   
This secret kiteboarding spot is for advanced riders only, as the water is really shallow – there are reefs everywhere and the currents are pretty strong on this side of the Atlantic. Buen Hombre is probably the windiest beach in the Dominican Republic.
If sleeping to the sound of the waves and waking up to the view of the turquoise water is for you, then add the lagoon paradise of Buen Hombre to your 2022 Guide to Dominican Republic kiteboarding holidays. We think it is a world kitesurfing destination. There are many down-winders available for kiters, from 10-25 kilometres in length, in beautiful waters with some great waves further out at sea.
We recommend the best way to get there – and get around once you are there – is moto rentals. Simply rent your own motorbike and be independent to travel about as you please. Besides, motorbikes are quite safe in Buen Hombre as there is no traffic in this small village. You could also catch a motoconchos if you don't want to drive yourself. 
RELATED ARTICLE: 2022 best kitesurfing spots in Dominican Republic