The best beaches in Dominican Republic are NOT the ones you think you know
With changes to climate comes new opportunities for kitesurfers. Here is the new 2022 guide to kiteboarding spots – the best beaches in Dominican Republic. We guarantee these are new locations you may not have ever heard of. And hey, even if you don't kitesurf, this guide shows you the truly best beaches for surfing, swimming, and snorkeling.  
Playa Bonita – Las Terrenas
Playa Bonita is totally underrated. Hidden away where emerald jungles meet sun-kissed sands and small turquoise waves, lies one of the best beaches in Dominican Republic. There are two beaches flanking the core of Las Terrenas. The first is Playa Las Ballenas. That can be a little crowded. The second beach on the west side of town is Playa Bonita (home to the famous Mosquito Bar).
Whilst most kiters descend on the famous beach of Cabarete Beach, smart kiteboarding head south-east to Bonita beach. Named one of the most beautiful beaches on the planet, this beach has great winds and no crowds. The flatwater is vast and free of obstacles – human and nature. Often the problem is not avoiding something like a reef, it's not colliding with the load of beginners in the swallow water. That's not a problem at Playa Bonita. Vincent at Kiteworld frequently takes kiters to this beach for private lessons. You will love the flatwater, wave breaks, and constant winds.
READ MORE: Top things to do in the Dominican Republic in 2022
Playa Jackson Las Terrenas
Welcome to your new favourite beach – Jackson beach or Virgin Beach in Las Terrenas. What makes this epic kitesurfing spot so incredible is the difficulty in getting there. The mountain trek down to Jackson beach, Dominican Republic, is not for the faint hearted. It keeps the average kiter (and tourist for that matter) away. The only other way to Virgin Beach in Las Terrenas is via boat – and you need to know where you're going.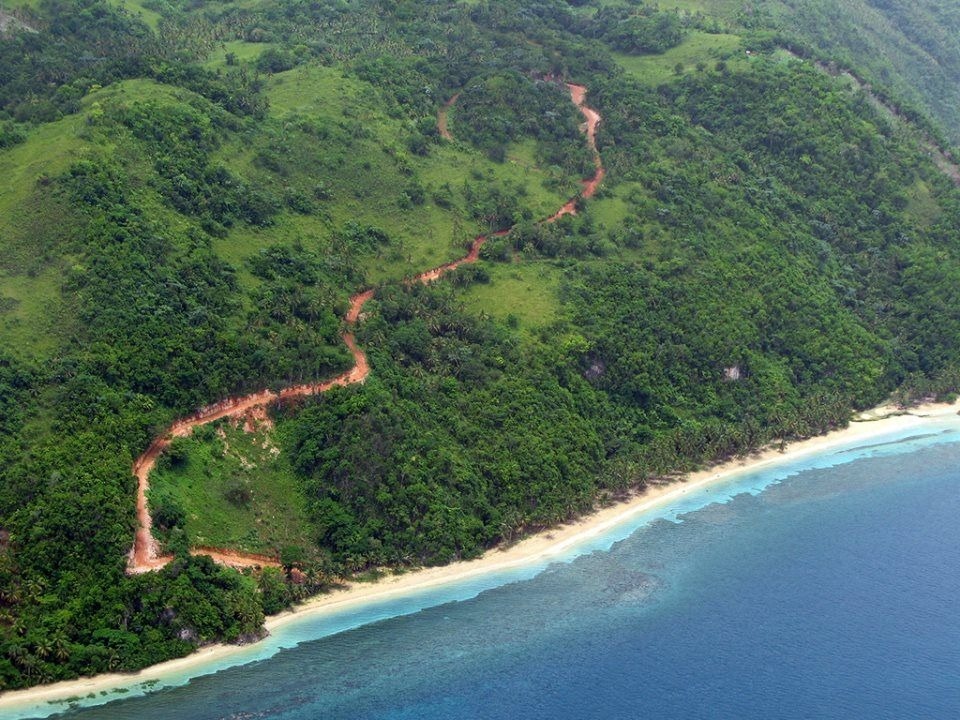 If this Youtube of Playa Jackson doesn't convince you to check it out, nothing will. This quiet beach boasts some of the best kiteboarding conditions in the Caribbean – making Virgin Beach an easy pick for the best beaches in Dominican Republic. Endless open water and beautiful constant winds for you to play in. A great place for intermediate to advanced kiteboarders.
Playa Buen Hombre – Montecristi, Dominican Republic
Buen Hombre beach is crazy. Kitesurfers often say this is the windiest beach in the Dominican Republic, and for good reason, it can gust up to 30 to 40 knots year-round. It is a great alternative to Cabarete and Las Terrenas if there's no wind there or if you visit during the off-season.
Playa Buen Hombre was once a tiny fishermen village off the main tourist path. But now a few buildings are starting to pop up. It's by no means developed. You still get a real hippie-lifestyle-feel and you can camp right on the beach if you want. This kitesurfing spot is for advanced riders only as the water is really shallow, there's reefs everywhere, and the waves and currents are pretty strong on this side of the Atlantic. Though, Playa Buen Hombre is definitely worthy of being amongst the best beaches in Dominican Republic.
Playa El Portillo – Las Terrenas
The water is calm, warm and has great off the shore snorkeling. At Playa El Portillo in Las Terrenas you can experience great morning and evening walks. There are mangroves and tidal pools with tropical fish and hermit crabs. El Portillo is a 5 kilometer curved beach with beautiful nature and developed infrastructure for a comfortable stay. The beach is very sloping and literally merges into the ocean. Okay, but what about kiteboarding?
Offering side shore wind, downwind ride, and flat water, El Portillo is good for all levels. It's also a perfect place to try hydrofoil. To get there, it's a 15-minute drive from Las Terrenas city center, then a 5-minute walk to the beach from the Bahia Principe Grand El Portillo (hotel). The beach here is beautiful and pretty wild, it's also a good spot for snorkeling off the coast.
Playa El Portillo is on the list of the best beaches in Dominican Republic because it offers great kiteboarding conditions, minus the crowds that you see over at Cabarete. From October to January, excellent conditions for kitesurfing are created at El Portillo beach. During this period moderate windy weather prevails on the beach. Near the coast there are beautiful coral reefs, home to tropical fish and colorful corals. Thus, snorkelling, diving, and kitesurfing are very popular at El Portillo.
Kite Beach – Cabarete, Dominican Republic
Cabarete has been a popular tourist destination for over three decades, mainly driven by water-sport enthusiasts like kitesurfers. A lot has been written about Kite Beach. But is the reality of this famous stretch of sand just as it's depicted in kitesurfing magazines?
Kite Beach in the Dominican Republic is a mecca for kiteboarders. Its special location in the Atlantic Ocean combined with steady trade winds, thermal effects, and a protected reef, create ideal kiteboarding conditions. The best winds are from January to March, and June til September.
However, things are changing. The mass development across the town (high buildings and tall hotels) has impacted the wind conditions and created an unintended problem. The lines of buildings have effectively formed a "wall" around the beach. The good winds are being obstructed by this man-made, artificial windbreak. This phenomenon has been observed by locals for several years now.
The other issue with Kite Beach in Cabarete is the crowds. Spots along the beach have gotten very crowded. During the high season it is almost impossible not to collide with fellow kiters. So whilst Kite Beach is regarded as a great location for kitesurfing, we aren't sure if its still worthy of being on the list of best beaches in Dominican Republic.
If you would like to explore Cabarete anyway, the township has many different beaches that are better than Kitebeach. These include:
Encuentro Beach, Dominican Republic – Kiting isn't as popular here. Encuentro Beach is mainly known as a decent surfing spot with great waves.
Playa Boca de Yasica (La Boca) – this is a beach and flatwater lagoon. Great for intermediate to advances kiteboarders who want room to maneuver and practice tricks.
Cabarete Bay – Alson known as 'Cab bay' is pretty crowded. This is because the conditions are generally good and perfect for catching waves and good kiting winds.
Playa Blanca Beach – Punta Cana, Dominican Republic
Sometimes known as Arena Blanca Beach, Playa Blanca Beach in Punta Cana is as beautiful as it looks in pictures – definitely on the to-do list of the best beaches in Dominican Republic.
Playa Blanca Beach is actually part of the Puntacana Resort & Club, though the beach is available to anyone dining at Playa Blanca Restaurant. Kiters may have heard of Arena Blanca Beach because of the annual Kite Fest, where the beach turns into one big celebration with visiting kiteboarders from around the country.
At Playa Blanca Beach you'll experience deep turquoise color and the coast is lined by palm trees. It is quiet and private. Some people try paddle boarding or sign up for a diving and snorkeling excursion nearby. Or if those activities are simply too strenuous for you, then simply grab a banana boat and float around the warm waters.
After your water adventures, Playa Blanca Restaurant is a great place to eat and relax. They are open from midday until very late, that means you don't have to rush your time on the beach.
Playa Blanca beach is the perfect spot for a full day of fun, from kiteboarding and swimming, to just walking along the beach taking in spectacular views. Have the time of your life at one of the best beaches in Dominican Republic, if not the whole of the Caribbean.